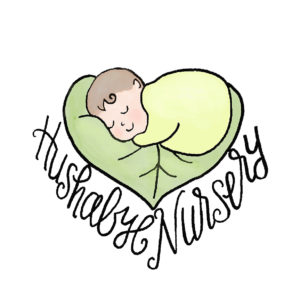 Hushabye Nursery
provides a therapeutic and inviting environment of short-term medical care to infants suffering from Neonatal Abstinence Syndrome (NAS) and their families. They offer non-judgmental support, education and counseling to families in a cost-effective manner. They are in the beginning stages of creating an NAS residential facility. Neonatal Abstinence Syndrome is the diagnosis given to infants that are withdrawing from opiates due to exposure prenatally. Neonatal withdrawal can take up to 8 weeks. These babies will be stabilized in the hospital. Once they are stable, they will be transferred to Hushabye Nursery to continue their withdrawal journey. Hushabye Nursery will specialize in NAS providing a more appropriate environment for these babies and their families. NAS babies need a quiet, calm environment; the Neonatal Intensive Care Unit (NICU) is high-paced and noisy. Hushabye Nursery will be the haven needed to help these babies withdraw.
Statistics:
• During 2008-2013 there was a total of 1,472 cases of NAS in Arizona.
• AHCCCS was the payer for 79% of these infants.
• There has been a 235% increase in NAS rates in Arizona from 2008-2014.
• The average cost of infants with NAS in the NICU is approximately $31,000 vs. $2,500 for non-NAS infants.
The stimulating environment of the Neonatal Intensive Care Unit is not designed to care for the unique needs of these infants and their families. Infants suffering from prenatal drug exposure are not the primary focus of the NICU. They aim to provide the specialized training for their staff to provide these infants and their parents with the support and resources needed to thrive in the recovery process.
Hushabye Nursery will be the first NAS facility in Arizona. They plan to replicate the national model of care for babies suffering from Neonatal Abstinence Syndrome as provided by one other organization out of state. In addition, they plan to collaborate with other organizations to make sure the needs of the mother are being met. By caring for these babies at Hushabye Nursery and not in the NICU, cost of care can be cut as much as 50%. In addition to cost containment, this model will allow them to meet the needs of their families as it relates to food, clothing, shelter, and addiction.

Donate via Credit Card or eCheck
Is my donation and credit card info secure?
Yes, the security and confidentiality of your information is our highest priority. We will not sell, trade or share your personal information with anyone else, nor send donor mailings on behalf of other organizations, and we will only share personal information if you have given us specific permission to do so.
Is my donation tax deductible?
Yes, we are a fiscally sponsored project of Technical Assistance Partnership of Arizona , which is a public 501c3 organization recognized by the IRS. Your donation is tax-deductible to the fullest extent permissible by law.
How do I know that my donation was made successfully?
You will receive an emailed receipt immediately after your donation is submitted and your credit card is processed. Your donation will also show up on your bank or card statement within 1-3 business days.
Do I get a receipt?
Yes, a receipt is sent to your email inbox once your donation is processed. Please be sure to keep a copy of your receipt for tax purposes. If you select a recurring donation, you will be sent an individual receipt each period when your donation is processed.
Is my donation private?
We will not share or sell a donor's personal information with anyone else, nor send donor mailings on behalf of other organizations.